There is still time to get some of those favorite gifts for the favorite people in your life! And while you're at it treat yourself too!   These are some of the gifts we are obsessing over during this holiday!
1. SCENTED CANDLES – Who doesn't like a great smelling candle this season ?  Our favorite is Scentsational candles – Anywhere from the scent of fresh pine to peppermint and anything in between !  They are  a perfect compliment to a good book, a hot bath and a good meal .  During this busy season I love to burn my favorite scented candle for some aromatherapy and relaxation.  Ahhh…. !   These also make wonderful  holiday gifts along the way for a hostess, girlfriends, co-workers etc.
2. COMFY PLAID PJ's – So stylish this season and so comfy !  We love the fabric in these – so warm we want to stay in them all day long!  So easy to mix and match tops and bottoms for any look. Great for lounging around the tree!  Give these to a family member or fun friend.
3. WINTER WHITE COZY SWEATERS –  Have you decided to try a winter white in  your wardrobe this season ? We are even loving the look, especially paired with something else white .  This look can be dressed up or  it can take on a more casual look. How about an soft, white sweater on a snowy day?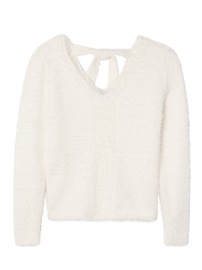 4. POM-POM THROWS – Pom Pom throws make such cute cozy gifts this season!  They are all the rage! Great all gift for friends and family!
5. BOOTS AND BOOTIES –  Zappos.com is your direct link to fabulous hot new booties and boots this season! It is our go to online shopping for our favorites! Arrives at your door in 24hrs or less! How fabulous is that! Our favorite boots brand is Dolce Vita! Order a pair today!
6. STATEMENT EARRINGS – Great gift for that fun fashionable friend! These statement earrings can add to any outfit! Fabulous for the Holidays and all year round! Put on your black tee and your favorite jeans pair this with your statement earrings and your outfit is complete!
7. LUXURIOUS MOISTURIZERS for any skin type – Everyone needs a good facial mositurizer especially during winter months and this one is for all skin-types.  We use and love Oil of Olay Total Effects 7 . Its affordable and easy to find at Target, Amazon, and retail drug stores.
8. GUCCI BLOOM perfume and spray – One of our favorite new fragrances this season ! Always good for that friend  that likes an array of light floral scents.
9. IPHONE POP SOCKETS  – These are all the rage ! They come in various colors and styles to pop on the back of your iphone to make it easier to hold to make that perfect selfie, video or even face timing!
10. CORDUROY AND PLEATHER ATHLETA leggings – We love anything Athleta for workouts or fashion! There are so many options to choose from: camouflage, corduroy, velvet, pleather to name a few. We each own the black mesh as well as the pleather ones. Treat yourself and a friend!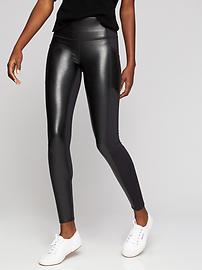 11. BAUBLE LAYER NECKLACE – Anyone can wear this simple layered necklace with any outfit : dress up or dress down while running around. It's our go-to necklace to accessorize any outfit day or night.
What are some gifts  you are obsessing over this holiday season?  Comment below , we can't wait to try them!  Hope all your holiday dreams come true and enjoy the GIVING this season!
Happy Holidays !
Sabra and Monica